Hi Colin, I've just tried your new Mod but sadly nothing as yet will work. When I install the Letterbox.exe file I first get this message:-
Then the main program screen appears as normal.
From then on this is the process of the files:-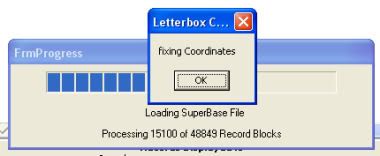 So sadly I cannot install the sbf files from the letterboxing files, this also now applies to the PLACES.SBF
Sorry for causing you problems.